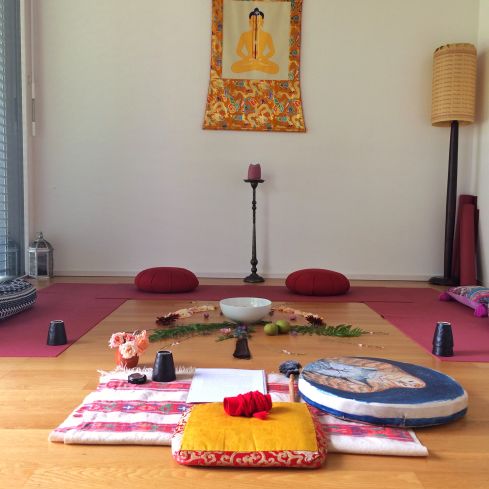 Which are the Sacred Rituals?


These are the rituals I transmit in this moment:



Womb Ritual

(13th Munay Ki Rite - Inca Ritual) - for women at any stage of life


Placenta Rebirth Ceremony

(Australian Indigenous Ritual) - for women at any stage of life


Yoni Egg Initiation Ceremony

(Ancestral Taoist Ritual) - for women more than 16


Cerrada Rebozo Ceremony

(Mexican Indigenous Ritual) - for women after a strong period of physical or emotional transition


Mother Earth Healing Ceremony

(Tibetan Buddhist Ritual) - offerings to the place / house where we live for harmonization and healing


Cacao Medicine Ceremony

(Mayan Ritual) - pregnant women should avoid


Rose Medicine Ceremony

(Sacred Plant Initiation) -

for women at any stage of life






Where can you receive the transmission of these rituals?


I realize these rituals in person at my Temple in Basel, Switzerland.


But I can go to your home in Switzerland or France.





How long takes each ritual?


Each Ritual can take from 2 to 3 hours.

Prices:
1 woman: 150CHF
2 women: 60CHF / woman
3 women: 50CHF / woman
4 women: 40CHF / woman




IN SPECIAL CONDITIONS I CAN ALSO GO TO OTHER COUNTRIES.


(Prices may vary by country and number of women)




Any doubt concerning one or more ritual, please EMAIL ME.