I met Yoga at age 16 when I discovered a huge double scoliosis. According to the doctors the scoliosis was so serious that it could have blocked me of having a normal life.
Yoga has just not relieved me of many aches and has greatly improved my condition, but also it has been a lifelong passion!

I graduated as biologist and worked as scientific researcher for 7 years. But in 2007, I give up of my job at the university to dedicate myself exclusively to Yoga and Meditation.



Since Yoguini, Yoguini forever . . .


I started my main Hatha Yoga trainings in the Yoga Integral School in 2005.
I became Yoga Teacher and, later, Yoga Master specialized in Yoga Therapy and Vinyasa Yoga.
In 2007 I was certified as Tibetan Yoga Teacher and in 2011 I became Mindfulness Meditation Teacher.


Recently I have been deepening my Yoga studies with Ancient Tao Yoga and Yoga for the Subtle Body.



Buddhism is my background philosophy and since 1995 I dive deep into my practice, taking courses, retreats, empowerments. This wisdom I take to every yoga classes as a part of my way of living.





In this moment I teach two types of classes: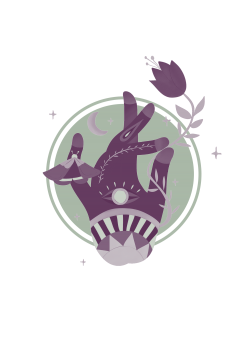 This series of Yoga for Women is inspired by, and honors,

the power and grace of women

. Women are the nurturers, creators and sustainers in many realms of their lives. In Tibetan Buddhism the Feminine Principle is the

Dakini

.
Dakini is the Yoguini-Dancer who moves in the space-wisdom. She is a messenger of

Wisdom

and of the

Power of Truth

.
Trough the Mandala of 5 Dakinis is possible to explore different aspects, qualities and wisdoms of the Sacred Feminine.

Based on this, I created a series of different yoga classes to help women maintain balance and harmony. Depending on what you need, the classes will help you relax, recharge, rejuvenate and gain a sense of joy, equanimity, creativity, sensuality and easy flow.
Each class includes

Hatha Flow Yoga

and/or

Feminine Tao Yoga

;

Dakini Meditation

.
The Mandala of 5 Dakinis will be our map and the yoga our method of exploration.


Yoga - Slow, Deep & Subtle:

If you spend considerable time doing yoga, you begin to see that it is about

much more than just the body

(form) - the practice of yoga in fact reveals that the body is in no way separate from the pyscho-spiritual forces that animate it.

Throughout these classes, we will explore the intricate connection between the physical body and the subtle body and develop our

power to transform

harmful thought patterns and imbalanced emotions through conscious movement and attention.
Each class is devoted to a part of body connected with specific emotions or thoughts patterns.


Would you like to try my Yoga Classes?
Check my CALENDAR for special classes.
I also teach regular classes in Basel and Binningen.